Hauser Private Equity keeps a pretty low profile. But the Kenwood-based private equity firm just wrapped up one of its bigger deals, taking part in a buyout valued at $525 million.
It's not only significant that the deal is so big but that managing partner Mark Hauser was willing to talk to me about it. The firm has done about 20 direct investments in companies, while also investing in buyout funds. But it has never gone public about those investments in companies. Until now.
Hauser Private Equity is one of four investors that acquired a majority stake in Fremont, Calif.-based Corsair Components Inc. The firm makes PC components used by gaming enthusiasts, many of whom build their own computers.
EagleTree Capital, the legacy private equity company of well-known Wall Street investor Bruce Wasserstein, led the investment, Mark Hauser told me. The Ontario teachers' pension fund and Honeywell International Inc.'s (NYSE: HON) pension fund also invested along with Hauser in the deal. Hauser wouldn't disclose how much his firm invested, other than to call it "one of our bigger deals."
"Corsair has the number one market position in components for gamers," Hauser told me. "It's a great company already with huge growth prospects. When you combine those two things in a hot and growing segment, that's attractive to us."
Keith Harrison, a retired global product supply officer at Cincinnati-based consumer products giant Procter & Gamble Co. (NYSE: PG), is a Hauser board member and was heavily involved in the deal, Hauser said. Harrison's expertise, particularly in the Pacific Rim region that's a huge growth market for Corsair, will help fuel the company's growth, Hauser said.
"Corsair is a proven product leader in the console gaming industry, with a user base growing at 6 percent annually," Harrison said in an emailed statement. "It offers huge adjacent growth opportunities in eSports, which is projected to be a $1 billion market by 2018."
Hauser said the growth potential is enormous.
"The gamer market is continuing to expand," Hauser said. "It's become an activity of choice for kids. We really like the whole marketplace."
Hauser Private Equity has raised about $300 million in investment capital since 2010. That includes a $150 million fund it raised this year. It makes direct investments in companies about six times a year, Hauser said.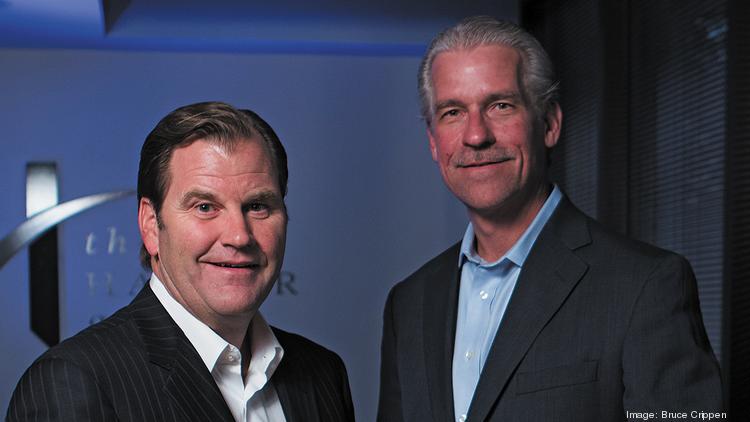 Mark Hauser, left, and Paul Swanson head up Hauser Private Equity.